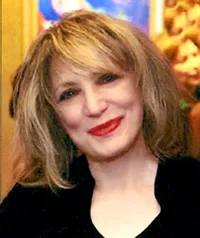 The torch has been passed to the next generation...
Our founder, Anne Teachworth,
Developer of The Psychogenetic System
TM
and Author of
WHY WE PICK THE MATES WE DO ,
has passed on from this world. It is with great respect that we take up the reins of
The Gestalt Institute and Relationship Center of New Orleans and march forward...
---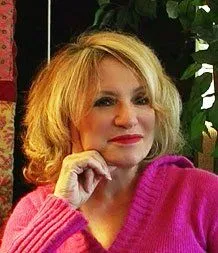 Anne Teachworth, CGT, FAPA, CPRC,
Certified Gestalt Therapist, Fellow, American Psychotherapy Assn., Certified Psychogenetics Relationship Coach was the Founder and Director of the Gestalt Institute of New Orleans/New York, and a therapist in private practice from 1978 until her death in February of 2012.
Anne received her Fellowship Diploma from the Gestalt Institute of Houston in 1977 and founded the Gestalt Institute of New Orleans/New York, Inc., in 1977. Anne conducted workshops and training here and across the United States, Canada, Mexico, Israel, and Europe. She was the developer of The Psychogenetic System™, as described in her groundbreaking 1997 book "Why We Pick the Mates We Do".
For over 30 years, she trained and supervised hundreds of Gestalt Therapists and mental health practitioners in the art, theory, skills and ethics of counseling. She sponsored and co-led Gestalt workshops in New York with one of her teachers, the late Laura Perls, co-developer of Gestalt Therapy. Before her death in February of 2012, Anne maintained a full-time, private practice for over 30 years in New Orleans and a part-time practice in New York.
Anne taught around the world. She was on the training staff of many institutions, including the Gestalt Institute of Haifa in Israel for three years, at the DiMele Center, the Gestalt Institute of Cleveland and the prestigious New York Institute for Gestalt Therapy. She had an MA in Gestalt Counseling and was a Fellow of the American Psychotherapy Association. She was an Associate Member of the New York Institute for Gestalt Therapy, a Board Member of the Louisiana Group Psychotherapy Society, and a member of the Association for the Advancement of Gestalt Therapy.
In 1977, Anne began studying Neuro Linguistic Programming (NLP) with Richard Bandler, the co-developer of NLP. Anne pioneered the teaching of flirting classes for singles, beginning in 1980 in New Orleans. In 1987, she and NLP co-founder Richard Bandler made a one and a half hour color videotape in Palm Springs, CA. in 1991 entitled "The Art of Flirtation" which is available through us. It was Anne's work with singles that led her to research couples' attraction and selection patterns, to develop her innovative Psychogenetic System™ method, and to begin writing WHY WE PICK THE MATES WE DO in 1996. Anne Teachworth is credited as the creator of the Psychogenetic System™ in Wikipedia.
Specializing in couple counseling, Anne had developed a new transgenerational couple and parenting counseling approach called THE PSYCHOGENETIC SYSTEM ™ . In 1995, Anne presented this new approach at the 1st AAGT Conference (Association for the Advancement of Gestalt Therapy), to great review. She also presented at the European Association for Gestalt Conference in Italy in 1998, the World Conference of Psychotherapy in Vienna in 1999, numerous Transactional Analysis, Gestalt and NLP conferences around the world.
A chapter on Anne's work entitled "Three Couples Transformed" first appeared in a book of Gestalt case studies, A LIVING LEGACY TO FRITZ AND LAURA PERLS , edited by Bud Feder and Ruth Ronall, and published in 1996. Anne's most popular book is WHY WE PICK THE MATES WE DO (1997), a step-by-step re-imprinting program to identify and improve your current relationship patterns and how singles can select a better partner.
Anne has presented workshops around the world: New York at The Relationship Center, and The Gestalt Institutes of San Francisco, Long Island, New York, San Francisco, Seattle, and Philadelphia. Internationally at The Institute of Humanistic Psychology in Germany, and at various learning centers including Greece, Israel, Ireland, and Europe.
Anne will be missed by her family, friends, colleagues and her many clients and associates; but the legacy of her work lives on in the health practitioners and the many lives and relationships she helped improve.
---
Anne Teachworth Interview
---