Director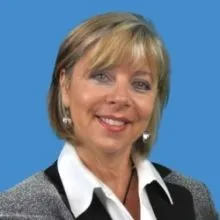 Director

Tina Thomas, PhD, DCSW, LCSW, BSN
Director of The Gestalt Institute and Relationship Center of New Orleans
Dr. Tina Thomas is an award-winning speaker, an innovative and enthusiastic leader in the field of human potential and has a reputation for helping people reach their goals in an elegant and dynamic way. She is known among friends and colleagues as a "professional fairy godmother" who delights in empowering others to create their dreams come true. Dr. Thomas offers workshops on how to apply understanding of personality to improve your relationships, your life, your success in business, or even your golf game!
Dr. Tina Thomas has been a Gestalt therapist in private practice for 30 years. She specializes in individual and couple counseling. Dr. Thomas holds a PhD in biopsychology, is also a registered nurse, a licensed clinical social worker and a certified gestalt therapist. She was formerly the clinical director of Tulane University's Cancer Counseling Center, and was a research professor at Duke University.
In addition to training in Gestalt and Neuro Linguistic Programming under the Gestalt Institute of New Orleans/New York founder, Anne Teachworth, she trained in ECAP (Exceptional Cancer Patient Program) with Dr. Bernie Siegel. Dr. Thomas received Life - Death Transition Training with Dr. Elisabeth Kübler Ross, Simonton Training with Dr Carl O. Simonton, as well as having been trained in Eriksonian Hypnosis / Biofeedback. Click here for Dr. Thomas' Psychology Today listing.
Contact: [email protected]
Dr. Thomas now brings her dynamic-yet-gentle method of empowerment to the masses by publishing the third edition of her first book, "The Ultimate Edge: How to Be, Do and Have Anything You Want". And her ground-breaking second book, "Who Do You Think You Are: Understanding Personality from the Inside Out".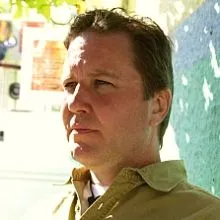 Jeff Teachworth, CGP, CPRC, NLP, Certified Life Coach
Assistant Director of the Gestalt Institute and Relationship Center of New Orleans
Certified Gestalt Practitioner in Gestalt Therapy (1987) - Graduate of Gestalt Institute of New Orleans. Certified NLP Practitioner (1989) - Society of NLP. Certified Life Coach - Transformational Life Coaching Center (2003). Certified Psychogenetics Relationship Counselor and Trainer (2011) - Gestalt Institute. Specializing in Relationship Counseling, Family Coaching, Anger Management, Individual Gestalt and Transformational Life Coaching.
"Using Gestalt as my base, I caringly and respectfully facilitate rediscovery of lost 'parts' of yourself. Once you recover these 'expressions' you can update them as needed, and own them as additional tools to more elegantly and satisfyingly deal with others. Our work is familiar, yet transformational, helping you evolve into a more competent and fulfilled person. Look forward to adventure, and sometimes even a touch of humor while on your way to a better YOU."
"I use the Psychogenetic System Theory as a major part of my Gestalt relationship counseling, as developed by our founding Director, my late mother and mentor Anne Teachworth, international Gestalt Therapist and Trainer, and author in 1996 of 'Why We Pick the Mates We Do', during which she consulted with me about many of the concepts in the book." This is a dynamic style of progress in multiple paradigms, including Gestalt Therapy, Communications Theory, Family Systems and Redecision Therapy. Instead of simply waiting on each other to change, partners can fast-track themselves to higher perspectives, wherein profound personal solutions for happiness materialize. As one client said, "It's like gaining more tools in your personal tool box."
Skilled in Gestalt Therapy, Relationship Counseling, Family Systems, Anger Management and Mediation, Dream Work, Spiritual Integration issues and Transformational Life Coaching, with training experience in Adolescent and Group Counseling... Jeff frequently utilizes a whiteboard during his work to creatively illustrate the internal dynamics of the client's gestalt process, as well as connecting through a variety of life coaching styles, primarily the Gestalt, Transactional Analysis, Bradshaw and Rational Emotive methods. He regularly confers with the institute's Director, Dr. Tina Thomas, for insights with his client work.
Jeff has recently developed an app to help teach concepts to better resolve disagreements. Some of his writing was published in a self-help book called "How to Achieve a Heaven on Earth".
Contact: [email protected]
Here's a short video of Jeff speaking about Gestalt psychology and a workshop he presented:
Gianni Luisi, GLC, Certified Gestalt Life Coach
Training Manager of the Gestalt Institute and Relationship Center of New Orleans
Certified Gestalt Life Coach (2017) - Graduate of Gestalt Institute of New Orleans
Gianni is an outstanding graduate of our Certified Gestalt Life Coach training course from 2017. She has gone on to distinguish herself as a respected professional life coach in her own right. She joins our staff as our Training Manager and is available for assistance in any way that can help facilitate those interested in a rewarding Life Coaching career.
Contact: [email protected]

About Psychogenetics

Note: Below are some links to our Founder Anne Teachworth's workshop where she explains her Selection Test process of helping people discover their own unconscious mate selection pattern.
Psychogenetics part 1
Psychogenetics part 2
Psychogenetics part 3

Wikipedia article on Pychogenetics
* If you want to discover your own Selection Pattern, and reprogram yourself to a more conscious and positive process, contact Jeff Teachworth at The Gestalt Institute and Relationship Center of New Orleans to arrange a few sessions in person or remotely through Zoom.

---
Our Gestalt Institute staff members are professionally certified and/or licensed in the State of Louisiana in their respective categories and are available for appointments by calling our office at (504) 931-9022 , emailing us at [email protected] or filling out the form below:
We are committed to your privacy. Do not include confidential or private information regarding your health condition in this form or any other form found on this website. This form is for general questions or messages to the practitioner.